Corona beer maker Constellation Brands will infuse another $4 billion into Canada's top cannabis producer Canopy Growth (WEED.TO)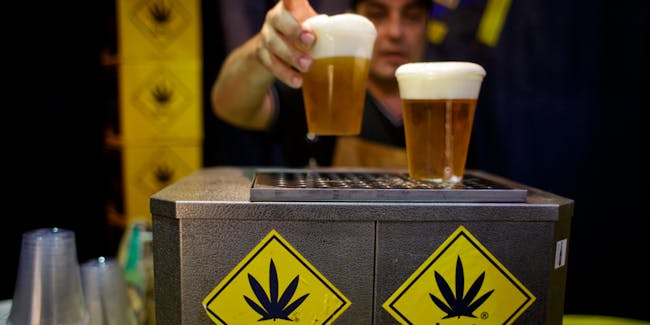 The biggest investment in the industry to date, capitalizing on booming demand for Canadian marijuana.  On news of the deal, Canopy's Toronto-listed stock surged 30%, while on Wall Street, Constellation's fell 6%. Last year, Constellation injected $200m into Canopy in a deal to produce a non-alcoholic cannabis-based beverage.  The two firms said the investment would allow Canopy to expand its business reach "in the nearly 30 countries pursuing a federally permissible medical cannabis program". Canopy, which has the largest legal cannabis production footprint in the world, currently produces cannabis-based oils and soft gel caps, among other products. It also wants to develop cannabinoid-based medicines that provide a safer alternative to some mainstream treatments for pain, anxiety, sleeplessness and psoriasis.
"This [deal] marks the end of the warm-up in our sector… it's fully go-time," said Canopy's chief executive Bruce Linton on an investment call. Canopy Growth Corporation is Canada's biggest cannabis firm, with a market capitalization of C$8.9 billion ($6.76 billion).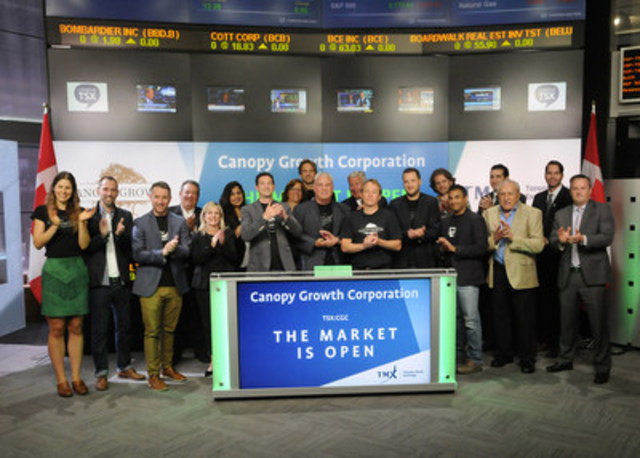 Five of the biggest Canadian producers are now worth a total of over C$18 billion, despite low sales and almost non-existent profits, as they pour capital into increasing capacity.
Recreational use is allowed in nine U.S. states and the District of Columbia, and sales in U.S. legal markets should nearly triple to $16 billion by 2020 from $5.4 billion in 2015, according to Euromonitor International.
Constellation said neither company plans to sell cannabis products in the United States until it is allowed to do so at all government levels.
'Tremendous growth opportunity'
Constellation Brands, which makes and markets beer, wine and spirits in the US, Canada, Mexico, New Zealand and Italy, noted that governments around the world had already signaled a significant change in attitudes towards cannabis and cannabis-based products.
"Over the past year, we've come to better understand the cannabis market, the tremendous growth opportunity it presents, and Canopy's market-leading capabilities in this space," said Rob Sands, chief executive of Constellation Brands.
In June, the Canadian government passed a bill which will effectively legalise the recreational cannabis market in the country. The bill is set to be rolled out in October.
Constellation's latest investment in Canopy takes its ownership in the firm to 38%.
The deal is subject to regulatory approval and is expected to be closed no earlier than the end of October.